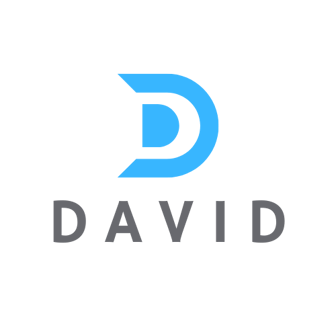 Resume - CV Sourcing Services
We provide clients with resume sourcing services. Finding resumes for jobs and sourcing resumes is what we specialize in. It can be challenging to obtain a suitable CV for a position. Having the right CV for work can be challenging. This is a simple task for us to take on your behalf.
We offer CV sourcing services tailored to our clients' needs. We also customize our services and project plans with top resume writing services based on the client's needs.
· Our experienced recruiters at CV Sourcing select the best fit based on the job specification and the most suitable candidate for your job requirements based on your recruiting parameters such as skills, industry, nationality, current location, age, target companies, level of experience, and so on.
· A qualified candidate with the required experience level and skill set is then sourced using Job Boards (Monster, Career Builder, Dice, Jobserve, Indeed, Jobsite, Reed, Total Jobs, CW Jobs, City Jobs, Ziprecruiter, etc.), ATS, and databases.
· We also provide dedicated services based on your recruitment needs, so you can easily take advantage of them. We use LinkedIn Recruiter, Linkedin RPS & other social media channels like Facebook, blogs, Instagram, Twitter, Github, etc., for specific skills and requirements for finding resumes.
· This new source technique aids in identifying both active and passive candidates and the development of a strong pipeline of qualified candidates for the job.
Sourcing is the proactive search for qualified job candidates for current or upcoming open positions; it is not the reactive function of reviewing resumes and applications received in response to a job posting or pre-screening candidates. The goal of sourcing is to gather pertinent information about qualified candidates, such as names, titles, and job responsibilities.Sourcing is typically part of the recruiting function performed by the HR professional, but company managers may also perform it. Sourcing can identify candidates who are not actively looking for work (passive job seekers) or candidates who are actively looking for work (active job seekers) (active job seekers). Almost every large company nowadays looks for help from a CV sourcing services or Resume sourcing company to find good resources.
We have an extensive database that we keep up to date. Our CVs are primarily derived from this source. We are constantly updating this list. We don't have a problem because we specialize in these types of work. Our company provides top resume writing services to our clients, so you can count on us if you need the best resumes for your company. We at Davzon work with a variety of well-known companies and industries to connect job seekers with our clients.Davzon helps in finding resumes of quality candidates quickly. We know from experience where to look for and how to find the best talent. We know the importance of time, so we try to fill vacancies as soon as possible.
Is it affordable to hire a resume sourcing firm?
What are the advantages of hiring a resume sourcing firm?
In comparison to foreign companies, we are more affordable because our vision is to provide services at a cost-effective and reasonable price for our clients.
Resume Sourcing Services combines innovative, world-class services that allow you to find the best candidates. Yes, we work by the needs of our clients. We believe in constantly improving our services by implementing new strategies and best practices from the recruitment industry.
Advantages of hiring a resume sourcing firm are mentioned below-
1. The sole purpose of resume sourcing is to find the right talent to match the job requirements, so there is plenty of time to find and convince professionals to consider your company as a perfect career destination.
2. Because of their research and networking skills, sources have the time and opportunity to hire culturally and professionally diverse employees and improve workplace diversity.
Is it beneficial to source resumes from an Indian company?