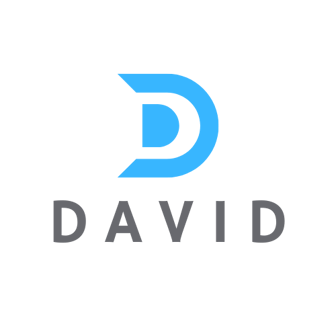 In most organizations, back offices must process large amounts of data and transactions. Since computerized data entry from paper documents is time-consuming, a professional should handle such tasks. We are a global back office outsourcing services company with extensive experience, and Managed Outsource Solutions provides back-office and data entry outsourcing services that are both efficient and cost-effective, allowing you to streamline your business processes. Davzon provides back office services, and our professional approach and cutting-edge technology allow us to deliver the best data quality, accuracy, and turnaround time. Our workforce consists of resourceful and skilled back office & data entry outsourcing operators and form processors who can meet all of your data management requirements quickly and efficiently.Davzon's value-added back office outsourcing services help your company stay ahead of the competition. We began as an RPO services provider, but we've also provided virtual workforce solutions to clients in India, the United States, the United Arab Emirates, and Australia. We've automated our back-office solutions to help our clients save money and scale up.
Our team has extensive experience providing Back office & data entry support for a variety of industries, which is mentioned below-
Healthcare

Insurance

Finance

Education

MediaManufacturing
Provider of Back Office & Data entry outsourcing services uses technology to streamline and improve back-office processes. As the market becomes more competitive, businesses are being pushed to focus on core operations. Companies outsource for two reasons: cost-cutting and downsizing. Back office service is one of the essential services, and outsourcing is an excellent option for any organization today.Because of our extensive industry knowledge, we can provide bespoke back-office services tailored to your company's specific requirements. We want to help you improve your service delivery while meeting enterprise-wide quality and safety standards.
Back office services play an essential role in any business because the organization's success is heavily reliant on them. Davzon fully supports you in back office & data entry outsourcing services by providing high-quality services for many marketplaces. A small, medium or large amount of data is processed and transformed into useful information. Based on this information, other tasks are carried out.
Our pre-packaged approach to providing back-office support and data services offers maximum value to organizations.

It increases productivity regardless of your company's type, size, or budget. As a leading back-office support service provider with extensive field knowledge, we understand your needs faster and better, and we deliver affordable solutions to you.

Our data entry team creates a service plan tailored to your requirements and expectations.

Our accurate, flexible, and dependable services give our clients enough time to focus on their core business and grow their business without the need for additional personnel or office space.
Benefits of back office outsourcing services are following
You can save up to 60% on management costs, making a significant difference in your resources.

Our managers ensure the quality of the calls, and you'll be able to review a similar call in real-time.

Definite training is planned to ensure that our outbound employees are well versed in meeting your objectives.

Davzon's high-quality infrastructure ensures that the likelihood of system failure is nearly zero.
What are the benefits of Back office outsourcing services?